Southwest View – Pilates Instructor Exercises Clients' Body, Mind In Studio
JULY 2005
BY MARIA PHELAN
When southwest Las Vegas resident Nina Waldman decided to open Body in Mind Pilates Studio in the Henderson area, she wanted to give her clients an all-in-one fitness and beauty experience. So Waldman included a cardio room and Aestheticians' rooms in the boutique and studio she opened almost two months ago.
In addition to offering Pilates instruction on mats and machines and Pilates for Golf, a class designed to correct swing faults caused by muscular imbalances and physical limitations, Waldman incorporated cardio classes in cluding X-Treme Boxing with Romeo Romero, sports conditioning, yoga and plyometrics.
"For this studio, I just tried to listen to what my clients wanted," Waldman said. "I wanted to take the sweaty grime out of it, and I had a lot of clients that told me they loved Pilates but they wanted to incorporate some cardio too, so I added cardio classes. I had clients who didn't want to have to go all over the place to go to the gym and then for facials, so I added the aestheticians."
Waldman also operates a location at Gold's Gym at Sahara Avenue and Decatur Boulevard, though Body in Mind's cardio classes and aesthetician services are not available there. Between the two locations, Waldman has 12 Pilates instructors and she has seven aerobics room instructors at her new location.
Waldman's interest in health and fitness was sparked more than a decade ago when she decided to study the subject to help herself lose weight. Shortly after, she began working as a personal trainer. In the late '90's, Waldman's husband–former professional and UNLV basketball player H Waldman–moved the couple to Jerusalem to pursue his career. Shortly after the move, he suffered a back injury and began doing Pilates as rehabilitation therapy. They returned to Las Vegas as she completed her first Pilates certification course. In December 1998 she and a friend opened the first Body in Mind Pilates Studio in Jerusalem.
"I fell in love with Pilates and came back to get certified," she said. "I've been teaching it since. It's great for rehabilitation an increasing athletic performance as well as preventing injuries from occurring, and it helps increase flexibility and strengthens the core muscle."
After returning to the Las Vegas area, Waldman opened a studio in the Las Vegas Sporting House in 2000, and eventually relocated to Gold's Gym.
She encourages anyone thinking about trying Pilates not to worry about coming in as a beginner.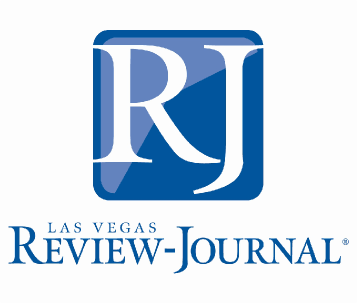 "A lot of people think they need to get in shape before they start Pilates, and that's not true," Waldman said. "There are so many beginner exercises to get you in shape, and once you get through the beginner repertoire you progress to intermediate and so on, and you're constantly progressing.
"There are so many Pilates exercises that it never gets monotonous. There are over 500 exercises on the machines, and 34 with mat work."
In addition to the cardio class offerings, Waldman is planning to bring in Jeffery Costas from Los Angles to teach her instructors to teach cardio striptease.
"It's a sort of desperate housewives thing," Waldman said. "You go to these classes and wear a lot of layers, and then he teaches you how to take it off. It's fun and it's also a great workout."The studio offers pre- and post-natal yoga classes. Waldman said she has found the classes help strengthen the muscles used in childbirth, and help make delivery easier and to speed the recovery process.
"I love practicing Pilates and I love teaching it," she said. "I find it most rewarding when clients come in here and they are either really inflexible or they have been injured or they are overweight and in no time they're feeling different and doing things they never thought they could do. And I'm helping them do those things."
Waldman said eventually she would like to have three fitness boutiques throughout the valley, and is looking at the northwest and southwest areas of town.