Nina's Favorites
"I am often asked what my favorite "go-to" health products are. The ones I am sharing below are my tried and true healthy go-to's! From looking great in Wantable fitness gear to what I use daily to keep me looking young and feeling my best, I've made a list to save you time and guesswork. Look back for more healthy options to come!

Nina Waldman

Las Vegas Personal Trainer and Bootylates Creator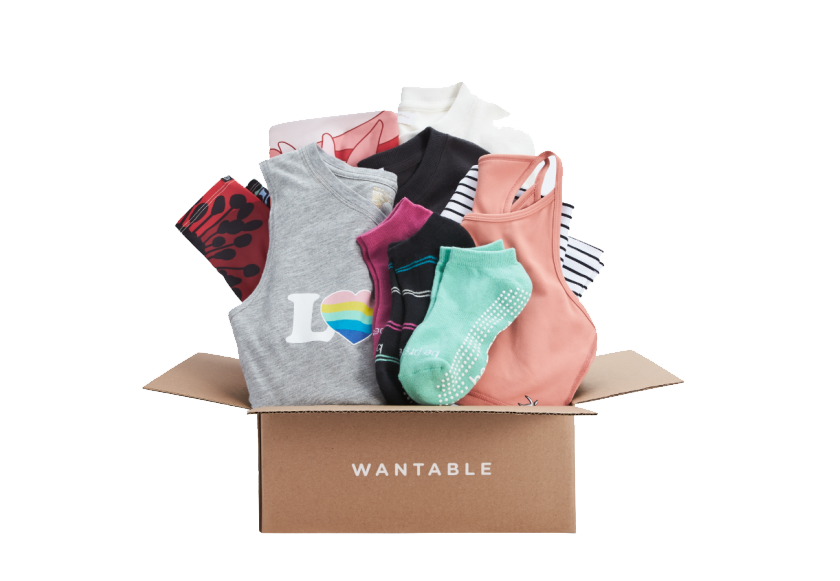 ""With my busy schedule, oftentimes I don't have to go shopping. Wantable.com delivers a dressing room of quality workout clothing straight to my house! Whatever I don't use, I simply return in the postage-paid bag. Plus, their items are unique and comfy. I never bump into a client wearing the same thing."

Nina Waldman
Juice Plus+®
Diet and exercise can help reduce the risk of degenerative diseases like heart disease and stroke, diabetes and cancer. Click here to learn why eating fruits and vegetables is especially important, and how you can benefit from adding Juice Plus+® to your diet.
Children ages 4 – full-time college students are FREE. Ask me how. Call Nina for more information (702) 349-8509
""I've been taking Juice Plus for 20+ years now. Since taking Juice Plus my family and I have been enjoying better health. I swear by it and that is why I partnered with Juice Plus. I have a piece of mind knowing that all the clinical research done on Juice Plus shows what it does to support the immune system. Although you can't see antioxidants & phytonutrients working to help you build a strong immune system, the proof is in the ability to fight off diseases, younger looking skin and a healthy digestive tract. I had my blood panels drawn and was told my red and white blood cells are great! I attribute my good health to regular exercise, a clean diet and definitely adding Juice Plus to my diet!"

Nina Waldman
Young Living Essential Oils
About Essential Oils
Essential oils have enhanced lives for thousands of years, offering a variety of benefits from cosmetic and dietary purposes to spiritual and religious use. Young Living has always been at the forefront of bringing this ancient tradition to modern users, introducing millions to emotional, physical, and spiritual wellness that can be truly life-changing.
Extracted through careful steam distillation, resin tapping, and cold pressing, the purest essential oils are far more powerful than the botanicals from which they come. Any time you hold a bottle of Young Living's powerful essential oils, you hold nature's pure essence.
""I have to admit one of my favorite ways to relax and de-stress when I get home from a hard day of training is to use essential oils. That is why I am proud to have teamed up with YoungLiving to bring their amazing products to you! I have diffusers all over my house spreading therapeutic aromas into the air, working for my family's health every single day. You won't find medicine in my medicine cabinet, it's all Young Living essential oils!"

Nina Waldman

Healthy Without The Hassle
Diced Kitchen began as a solution for busy clients looking to lose weight, tone up, and achieve their fitness goals. Plates are created with lean proteins, seasonal vegetables, and complex carbs without sacrificing flavor. Using natural ingredients and creating meals with a balance of macronutrients, your body can function at optimal levels.
"I love to cook, but finding the time isn't always easy. Thanks to Diced Kitchen myself and clients of Body In Mind receive healthy meals and bulk food delivered right to them! This keeps everyone eating healthy and not falling short throughout the week. Enter promotional code: NINA05 at checkout. Enjoy!

Nina Waldman

Progurt formulates Probiotic Sachets, the most advanced probiotic in the world, along with Magnease, Prebiotic, PH Caps, and the Incubator. Progurt Probiotic Sachets are the most powerful probiotic with 1 trillion CFU of beneficial Human Probiotic Isolates. Beneficial, colonizing, non-transient strains of human probiotic bacteria. Restore the microbiome you were born with, aid digestive health and re-balance gut flora.
"Recently I tried their product and am so pleased with the results that I have to share THE BEST probiotics I've even tried in my life!

Nina Waldman
THE RESEARCH IS IN
Freedom Deodorant offers all natural deodorants and lip balms for men & women. Freedom's award winning formula is 100% natural and will leave you smelling fresh & clean all-day.
"I made the switch to chemical-free deodorant after learning the brands I grew up to trust could be harmful. Especially with breast cancer in my family! FREEDOM is such a great product. Now, I'm putting beneficial ingredients into my body instead of harmful chemicals. Plus, I get to support another female, business owner with an inspiring story.

Nina Waldman
THE RESEARCH IS IN
Deriving organically grown, full-spectrum CBD from locally sourced farmers in Colorado, we are incredibly proud to offer some of the world's most effective CBD supplements at an affordable price. We look to balance mind and body, helping you to feel your best on a daily basis by delivering the enormous range of benefits CBD has to offer!
"I've noticed minor aches and pains from over-training go away after I apply my CBD oil to tight muscles.

Nina Waldman