Nina Waldman,
Creator of Bootylates/Las Vegas Nevada Pilates Instructor/Life Coach/C.P.T
Nina Waldman has been helping people create better health and wellness for more than two decades. Voted Las Vegas's Top 100 Most Influential Women. She enjoys getting to know each client's goals along with their special needs, prior to working with them. During the first session, she and her clients discover strengths and those areas needing improvement. Progress is made at a safe pace and sessions are catered towards individual needs.
Watch this video to find out how YOU can improve your life. Nina's goal has always been to help her clients feel better after a session than they felt when they walked in her door.
As an overweight youth, Nina wished to be athletic and physically fit. She changed her relationship with food, trained herself and changed herself. And the day Nina discovered Pilates, the rest was history! So impressed by the results and how good her body felt, she knew she wanted to teach this method of exercise to everyone.
After working with so many different bodies and seeing everyone make improvements her passion continued to grow. Pregnant women, youths, athletes of all ages, celebrities, cancer survivors, the elderly, and people suffering from anxiety and depression all-loving Pilates.
Meditation is one of the tools Nina encourages people to practice. The benefits of meditating are endless. She makes herself available online and in-person to schedule your guided-meditation. This helps people manage pain, gain focus, cope with stress better and live healthier and more relaxed lives. Nina understands the soothing abilities in meditation first-hand because she used it to breathe through 9 ½ hours of labor and delivery. There was no pain while birthing her daughter. 
In honor of her daughter, Nina published a children's book, "Niah's Magic" in 2021. "Niah's Magic" is a brightly illustrated book about the power of friendship and love. She realized the power of the story when she recited it to her daughter when she was very ill in the hospital. After reading this story, her daughter's health immediately improved. Nina wants to share this love and magic with all her readers.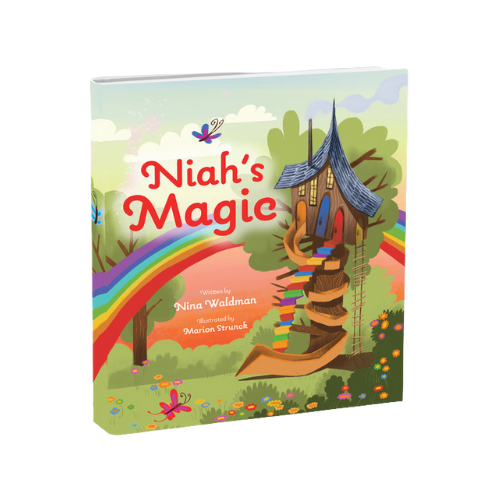 Available for purchase on Amazon.com.  In 2017 Nina became a certified Life Coach, which gave her more tools and techniques to help people bring more balance into their lives, not just the physical aspect. Attaining a necessary balance between a person's physical life, their emotional and mental states and their spirituality are the focus in life coaching. Once those four are in harmony, you can count on being the best version of yourself.
Nina is excited to work with you! She has been instructing for over 23 years holding certifications in four different methodologies of Pilates. She is also certified in; Pilates for Kidz, indoor cycling, personal training, and pre/post-natal Pilates. Nina even created a complete on-demand workout program, Bootylates® for those who can't make it to a gym or studio. Nina is a three-time fitness competitor who helps get people stage-ready. 
Over the years she's learned consistency is key and that your health is your wealth!